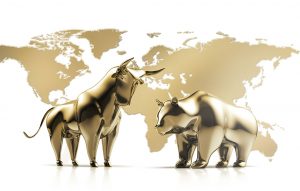 Miller Stern Lawyers – 410-Law-Firm is currently investigating for individuals who may be victims of, and suffered damages and losses, due to stock market and financial abuses such fraud, mutual fund abuses, unsuitable mutual fund investments, failure to supervise, breach of fiduciary duty, overcharging , and unauthorized trading and elder abuse, and past clients of Ignacio Erhart Del Campo CRD#6084596, for, among other things, unauthorized trading and discretionary trading without written authority.
FINRA has recently fined and suspended a broker for trading in one of his customer's non-discretionary accounts for five-and-a-half years without the customers written permission, however the worst of errors was his failure to realize that the client had been dead for two of those years, according to Advisor Hub.
Ignacio Erhart Del Campo CRD#6084596, who worked at Miami-based independent broker Insigneo Securities and predecessor firm Northeast Securities in Montevideo, Uruguay, agreed to a conditional $7,500 fine and reimbursement to the client's estate of $19,189 for losses and commissions, along with a two-month suspension from the brokerage industry, according to a letter of acceptance, waiver and consent Finra's enforcement department accepted on Wednesday, according to FINRA.
Erhart Del Campo apparently traded from the customer's account opening in 2013 to her death in June 2017 "based on annual or semi-annual discussions" with her regarding trading strategy, Finra said. The trades violated Northeast Securities prohibition of discretionary trading without written permission from customers, and Erhart Del Campo falsely replied on a firm questionnaire that he had not serviced any accounts on a discretionary basis, according to public documents.
Del Compo made 77 trades involving $500,000 worth of securities after her demise, Finra said.
"Unaware that she had died, Erhart Del Campo continued to trade in her account for over two years without authorization," the consent letter said. "He believed that he was trading based on a trading strategy agreed to by the customer prior to her death."
Finra began investigating Erhart Del Campo after Insigneo filed a U5 termination form saying he "failed to follow firm procedures with regards to placing trades."
As is typical with Finra sanctions, the fine and restitution are due only if Erhart Del Campo reassociates with a Finra member firm or seeks relief from any statutory disqualification resulting from the unauthorized trading event or any other proceeding, the consent letter said.
Miller Stern Lawyers, LLC, a Baltimore Securities Law firm, currently represents investors for claims of investment losses from unauthorized trading, over concentration, irregular options trading, margin and unsuitability claims, broker fraud, securities fraud, securities litigation and other broker and broker/dealers for investment losses and fraud.  If you or anyone you know have experienced investment losses from the actions above or other situations, please call 410-LAW-FIRM ( 410-529-3476 ) or fill out the contact us form for a no cost consultation and evaluation of your claim.