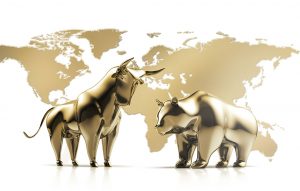 The Financial Industry Regulatory Authority (
FINRA
) has fined and suspended a former Cetera Advisors broker in Tucson, Arizona for failing to invest his customers' funds in a way that would have qualified for mutual fund breakpoint discounts, according to a settlement finalized on Thursday and as reported on Advisor Hub and broker check.
Allegedly, from April 2014 and September 2019, Todd R. Anderson recommended that an elderly customer purchase $1 million worth of mutual funds across 31 fund families without considering that the customer could have qualified for volume-based "breakpoint" discounts if he had invested in fewer, according to Finra. As a result, the customer incurred $20,867 in unnecessary sales charges, the regulator said in the settlement.
"Allegations
Without admitting or denying the findings, Anderson consented to the sanctions and to the entry of findings that he recommended that a senior customer purchase over $1 million in mutual funds across 31 fund families, without considering the availability of fee discounts that would have been available to the customer by investing in fewer fund families. The findings stated that in making recommendations to the customer, Anderson failed to consider that the customer could have received a fee discount by reaching higher breakpoint levels, including through rights of accumulation, had the customer purchased funds in fewer fund families. Anderson's recommendation that the customer invest in multiple fund families, without regard for available rights of accumulation and breakpoint discounts, caused the customer to incur $20,867 in unnecessary sales charges."
Anderson's recommendations violated Finra's suitability rule because he failed to consider and disclose available cost savings, according to the settlement. He also violated its Rule 2010 requiring "high standards" of conduct. (The suitability standard, which applied during the time of the alleged violations, has been replaced with the Securities and Exchange Commission's Regulation Best Interest.)
According to Advisor Hub, Cetera fired Anderson in September 2019 for allegedly failing to follow the firm's instructions to obtain pre-approval for all mutual fund purchases, failure to obtain approval for outside business activities and a customer allegation of an unauthorized trade, according to his BrokerCheck.
Miller Stern Lawyers, LLC, a Baltimore Securities Fraud Law firm, currently represents investors for claims of investment losses from unauthorized trading, over concentration, breach of fiduciary duty, irregular options trading, margin and unsuitability claims, breach of FINRA's suitability rule, broker fraud, securities fraud, securities litigation and other broker and broker/dealers for investment losses and fraud.  If you or anyone you know have experienced investment losses from the actions above or other situations, please call 410-LAW-FIRM ( 410-529-3476 ) or fill out the contact us form for a no cost consultation and evaluation of your claim.