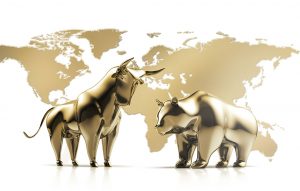 Miller Stern Lawyers – 410-Law-Firm is currently investigating for clients of former Morgan Stanley broker Barry F. Connell and all firms and broker dealers who may be victims of, and suffered damages and losses, due to abuses such fraud, mutual fund abuses, unsuitable mutual fund investments and failure to supervise, breach of fiduciary duty, overcharging , and unauthorized trading.
Securities and Exchange Commission closed its case against a former Morgan Stanley broker who served prison time, barring him from the securities industry after ensuring that he has repaid more than $5.1 million stolen from customers, according to FINRA.
Connell pled guilty in December 2018 to stealing the money between 2015 and 2016, spending the $5 million to support his "lavish lifestyle," according to the SEC. He perpetrated the fraud by moving funds among client accounts and using falsified wire transfer forms and checks.
The SEC said Connell satisfied its disgorgement order with payments made in a related federal criminal case.
Morgan Stanley in June 2018 agreed to pay a $3.6 million penalty to the SEC for allegedly failing to supervise Connell, who worked from a branch in Ridgewood, NJ. It has also paid $8.1 million to settle customer complaints against Connell, and reached a separate $1.35 million settlement in arbitration with two of his relatives, including his mother. His relatives claimed that he misappropriated money from their accounts between 2009 and 2014, according to Advisor Hub.
Morgan Stanley fired the broker in November 2016, and the FBI arrested him near Las Vegas in February 2017. His former New Jersey branch manager resigned from Morgan Stanley in May 2017.
Prior to joining Morgan Stanley in May 2008, Connell worked for almost 10 years at UBS Wealth Management USA, according to his BrokerCheck record.
Morgan Stanley in November 2017 won an arbitration award ordering Connell to repay a $300,000 promissory note balance tied to signing bonuses. Finra suspended him in 2018 from the securities industry for failing to comply with the award.