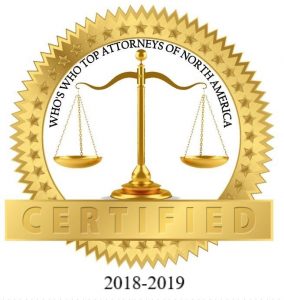 According to Advisor Hub, "Joseph Woitkoski, who was terminated by Raymond James Associates in 2018 after 20 years as a registered rep, was suspended for 30 days and fined $7,500 for allegedly making discretionary trades for 12 customers without their written authorizations, according to an acceptance, waiver and consent letter that Finra accepted on August 20." Miller Stern Lawyers, LLC – 410-Law-Firm is currently investigating claims and allegations of brokers making discretionary non-authorized trades in clients accounts at brokerages such as Stifel, Morgan Stanley, Wells Fargo and others.  If you or someone you know are victims of losses in your accounts because of unauthorized discretionary trades, please call for a free evaluation.
Finra has imposed the sanctions even though "over the course of longstanding relationships, the customers gave authorization to Woitkoski to exercise discretion in their accounts," according to the letter that the Massachusetts-based former broker signed without admitting or denying the findings. This often occurs in elderly clients, with issues such as elder abuse.  Eight of the 12 customers were "seniors," according to Finra.
"In addition to failing to get permission from customers in writing, Woitkoski never requested or obtained approval from Raymond James. The firm maintained inaccurate books and records because the broker attested in a 2017 compliance questionnaire that he did not exercise discretion in non-fee based accounts, according to the consent letter." according to Advisor Hub
Another claim was that Woitkoski also mismarked trading orders as "unsolicited" on over 100 trades he made over 19 months. Raymond James discharged him two years ago after he admitted executing "unauthorized" trades in multiple accounts, according to his BrokeCheck history.
"I have retired from the securities business and will not be associated with any Finra member in any capacity in the future," Woitkoski wrote in a "corrective action statement" attached to the consent letter.
According to Advisor Hub, Finra last Thursday also imposed a $5,000 fine and four-month suspension on Christopher Hildebrandt, a former independent broker in Cape May Court House, N.J., who had been affiliated with Principal Securities for more than 15 years, according to his BrokerCheck history.
the claim was that Hildebrandt falsified about 90 new account forms, money transfer requests and distribution forms over eight years by "reusing client signatures and using correction fluid to alter" dates, account numbers and dollar amounts, according to the consent letter he signed without admitting or denying the findings.
Hildenbrandt's practices, however, continued even after Principal Financial warned him in a 2015 phone call and "letter of education" that he was violating procedures, according to the consent letter he signed that Finra accepted last Thursday, according to the documents.
Principal discharged Hildebrandt in October 2018 after a client's son accused him of misappropriating funds from his mother's trust and making one or more unauthorized transactions. (The complaint was settled in September 2018 for $15,095, according to Hildebrandt's BrokerCheck record.)
In a third action, Finra on Thursday said it will impose a $5,000 fine and ten-day suspension on former Raymond James & Associates broker Stephen P. Florio for allegedly trading in a single customer account without receiving written authorization from the customer, advisor hub stated.
"Due to the customer's business and travel schedule, the customer orally authorized Florio to exercise discretion," the consent letter said.
Florio inaccurately attested in two annual compliance questionnaires that he was not using discretion, it said, echoing the Woitkoski letter, and he did not receive RayJay's permission to make the account discretionary.
Raymond James discharged Florio two years ago over suspicions that he was conducting an unapproved outside business activity and concern about his investments in low-priced securities that he may have discussed with someone close to senior management, according to his BrokerCheck history. Florio's regulatory record says he denied both allegations. He signed the Finra consent letter without admitting or denying the findings
Miller Stern Lawyers, LLC, a Baltimore Securities Law firm, currently represents investors for claims of investment losses from unauthorized trading, over concentration, irregular options trading, margin and unsuitability claims, broker fraud, securities fraud, securities litigation and other broker and broker/dealers for investment losses and fraud.  If you or anyone you know have experienced investment losses from the actions above or other situations, please call 410-LAW-FIRM ( 410-529-3476 )or fill out the contact us form for a no cost consultation and evaluation of your claim.