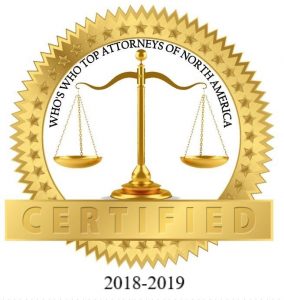 FINRA fined a small independent broker-dealer in California $35,000 for failing to adequately conduct background investigations on registered reps and for failing to obtain regulatory pre-approval for a seven-month growth spurt, according to Advisor Hub.
Infinity Financial Services, an Oakland, CA-based firm founded 13 years ago by a former Merrill Lynch broker, failed to contact former employers and had no procedures for conducting searches of public records, according to an "acceptance, waiver and consent letter" it signed with Finra.
It hired as many as 16 registered reps over three years through April 2017 without searching their Central Registration Depository records, including five who had pending bankruptcies, judgments and tax liens that Infinity failed to detect, Finra said.
Finra's sanctions against Infinity, which also include a censure, comes amid its continuing drive to prevent rogue brokers from transferring from firm to firm without hindrance, but also illustrates the costs and constraints for some small firms of meeting regulatory rules.
The consent letter did not name specific brokers nor mention customer complaints. Infinity's BrokerCheck report includes a single disclosure involving a $2,118 payment to the Alabama Securities Commission over a regulation issue.
Gregory B. Gilbert, Infinity's owner, president and chief compliance officer signed the consent letter without admitting or denying the findings.
"Infinity relied on Google searches and the accuracy of regulatory disclosures made by prior employers to check for customer complaints, criminal charges, regulatory complaints and financial judgments against new brokers without searching their Central Registration Depository records directly" according to the consent letter. The firm failed to meet its own New Hire Checklist requirement to contact applicants' former employers or to clarify on another internal form that candidates were required by Finra Form U4 to disclose financial judgments, Finra said.
Gilbert's personal BrokerCheck record has two disclosures from 2002 and 2004 of customer complaints from his Merrill career, one of which the firm denied and the other that was closed with no action taken, according to Broker Check.
Miller Stern Lawyers, LLC, a Baltimore Securities Law firm, currently represents investors for claims of investment losses from unauthorized trading, over concentration, irregular options trading, margin and unsuitability claims, broker fraud, securities fraud, securities litigation and other broker and broker/dealers for investment losses and fraud.  If you or anyone you know have experienced investment losses from the actions above or other situations, please call 410-LAW-FIRM ( 410-529-3476 ) or fill out the contact us form for a no cost consultation and evaluation of your claim