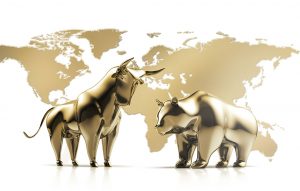 FINRA's ongoing campaign to rein in alleged sales abuses involving short-term trading of unit investment trusts in customer accounts has led a 23-year veteran advisor to accept a $10,000 fine and three-month suspension.
Miller Stern Lawyers – 410-Law-Firm is currently investigating clients of Stifel Nicolaus and all firms and broker dealers who may be victims of, and suffered damages and losses, due to abuses such as short-term trading of unit investment trusts, breach of fiduciary duty, overcharging , and unauthorized trading.
Kurt J. Gunter, an Austin, Texas-area broker with no previous disciplinary record, accepted the sanctions for allegedly recommending more than 270 early rollovers of UITs—almost half into virtually identical portfolios—in order to generate commissions over three years while employed at Stifel Nicolaus, according to a letter of acceptance from FINRA.
"Gunter, who left Stifel in August 2017 to join Wells Fargo Advisors' private client group, also conveyed misleading information in 'switch letters' to customers about the costs they would incur by by understating commissions by an average of $2,500 on average", the letter said, according to Advisor Hub.
Gunter, who worked at Raymond James and Morgan Keegan—which RayJay acquired—before joining Stifel in 2013, could not immediately be reached for comment. The broker, whose suspension will start in December, accepted the Finra sanction without admitting or denying the specific findings, according to news sources.
Finra began conducting targeted exams of sales of UITs, which include creation and development fees along with initial and deferred charges, in 2016, and has highlighted its concerns in several examination priority letters. Companies ranging from wirehouses like Morgan Stanley to regionals such as Raymond James Financial and  Oppenheimer & Co. have paid millions of dollars in fines to regulators and agreed to reimburse customers for failing to properly supervise UIT sales, according to Advisor Hub and FINRA.
Stifel to pay more than $3.6 million for allegedly giving inaccurate information on the costs of rollovers and related supervisory violations, according to sources at FINRA and SEC. Its May settlement, St. Louis-based Stifel agreed to pay a $1.75 million fine and to reimburse 1,700 customers for UIT violations.
UITs, which are typically meant to be held for 24 months, carry high sales charges that can reach 4.0%, Finra's settlement letters says. Premature rollovers can add an additional commission of 2.95%.
"Gunter's trading recommendations violated Finra's suitability rule, which in turn triggers a charge of violating its Rule 2010 requiring member firms and associated persons to observe "high standards of commercial honor and just and equitable principles of trade."", according to Advisor Hub and FINRA sources.
Miller Stern Lawyers, LLC, a Baltimore Securities Law firm, currently represents investors for claims of investment losses from unauthorized trading, over concentration, irregular options trading, margin and unsuitability claims, broker fraud, securities fraud, securities litigation and other broker and broker/dealers for investment losses and fraud.  If you or anyone you know have experienced investment losses from the actions above or other situations, please call 410-LAW-FIRM ( 410-529-3476 ) or fill out the contact us form for a no cost consultation and evaluation of your claim