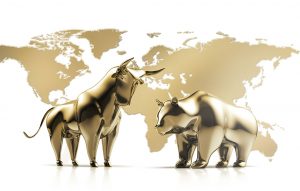 Miller Stern Lawyers, LLC, a Maryland Securities and Broker Fraud Law Firm is currently investigating allegations by all clients of  J.P. Morgan Securities and Advisor Antine Souma relating to failure to supervise, unsuitable trading and discretionary trading allegations.  J.P. Morgan Securities has paid $14 million to settle a claim that, among other things, it failed to supervise Antoine Souma, CRD#: 4210987 , according to regulatory filings.
Antoine Souma, "vehemently denies" the allegations, according to  his BrokerCheck report.
The client alleged that over approximately three years, Souma engaged in excessive and unsuitable trading, discretionary trading, falsified performance reports, failed to extend a promised credit line, breach of fiduciary duty, misrepresentation and omission of material facts, breach of contract, constructive fraud, failure to supervise, violation of state and federal securities laws and FINRA rules, and promissory estoppel, according to BrokerCheck.
Souma, no longer an advisor with J.P. Morgan Securities, did not contribute to the settlement according to broker check. The state regulatory filing from JPMorgan said its investigation of the charges in 2018 "concluded that evidence exists to support the belief that the [rep] was involved in or aware of the creation or transmission to a customer of altered account performance documents."
This $14 million payment is one of several large settlements this year, regarding customer complaints. Miller Lawyers, a Maryland Securities and Broker Fraud Law Firm, is also investigating allegations by clients of Merrill Lynch and broker Charles Kenahan, where it was reported they paid $40 million to settle claims that he excessively traded a billionaire client's accounts over a five year period.
Kenahan was discharged by Merrill last month, according to his BrokerCheck report.
Souma has two earlier client complaints on his record. A 2008 allegation of unsuitable recommendations related to a variable-rate loan sought $125,000 and was settled for $37,500. A 2004 complaint from a UBS customer seeking $15,000 for misrepresentation and unauthorized trading was dismissed.  An arbitration panel in February granted Souma's request to expunge the claims from his BrokerCheck record, according to an award, but a court has not yet affirmed the expungement.
If you or a family member or friend believes that they may be a victim of Broker Negligence,  Failure to Supervise, or other types of Investment Fraud or Breach of Fiduciary  please call 410 law firm Miller Stern Lawyers, LLC for a free consultation at 410-LAW-FIRM or click here to open an investigation and have one of our lawyers call you for details and information.