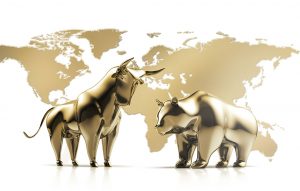 Miller Stern Lawyers, LLC, a Maryland Securities and Broker Fraud Law Firm is currently investigating allegations by all clients of  J.P. Morgan Securities and Advisor Antine Souma relating to failure to supervise, unsuitable trading and discretionary trading allegations.  J.P. Morgan Securities has paid $14 million to settle a claim that, among other things, it failed to supervise Antoine Souma, CRD#: 4210987 , according to regulatory filings.
Antoine Souma, "vehemently denies" the allegations, according to  his BrokerCheck report.
The client alleged that over approximately three years, Souma engaged in excessive and unsuitable trading, discretionary trading, falsified performance reports, failed to extend a promised credit line, breach of fiduciary duty, misrepresentation and omission of material facts, breach of contract, constructive fraud, failure to supervise, violation of state and federal securities laws and FINRA rules, and promissory estoppel, according to BrokerCheck.